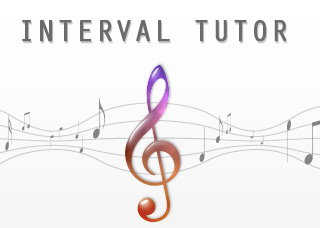 Interval Tutor 1.0 for iPhone and iPod Touch

Tune-up your aural skills! Perfect for music students who need to study for music theory/aural skills classes. Interval Tutor is a quiz-based app which helps you practice the basic musicianship skill of recognizing musical intervals.
Features
Three difficulty levels
Two modes

Simultaneous notes mode
Separate notes mode

Practice intervals from the unison and minor seconds all the way up to the perfect 12th!
See areas for improvement
Watch how you improve over time with historical results
Stop and resume a practice session at any time
Good luck with your music theory studies!

Brought to you by AiMusic, LLC.